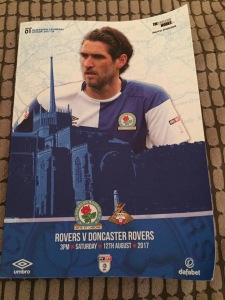 It is welcome news that Blackburn Rovers FC are going to be producing match day programmes again next season. Previous to the 2018/19 season all football league clubs were obliged to produce programmes for each home game but after a meeting and vote this pre-season it was decided that the clubs could now have the choice of either producing a programme or not. Premier League clubs do still have an obligation to have a programme available for each game.
Possibility Of A Membership Scheme For Programmes
But Steve Waggott, Rovers Chief Executive Officer, has come out to say that they will be having a programme printed for each match this coming season, which seems to be pretty much the case for all the Championship clubs. He did mention though that they may introduce some sort of membership scheme to home supporters which would enable them to gain more of an idea of how many programmes to get printed each match day.
The number of programmes printed will also very much depend on the level of away support, so if they are playing a club like Sunderland or Leeds they are going to require a lot more programmes than when they play Rotherham United or Brentford.
We are very much hoping that we will be printing the programmes for Blackburn Rovers again next season, the programmes we printed last season were very well received and it was great to have such an involvement with our local club.
Getting In Touch With Ronset For All Your Print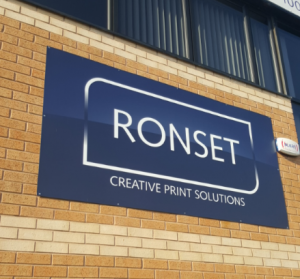 As well as producing programmes we also produce catalogues, brochures and flyers etc for various businesses and organisations. We have been printing in Blackburn and Darwen for over 50 years now, and if you want to know more about our printing services please give us a call on 01254 297100 and we will be glad to assist you.