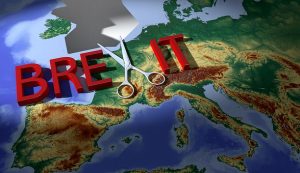 You may be sick and tired of hearing about Brexit by now but as the upcoming deadline is going to involve print, and lots of it, we thought it only right to bring up the dreaded B word once again.
Leaving The EU Deal Or No Deal?
Boris Johnson has breezed into office as our new Prime Minister (at least for the time being) and he has drawn a very big line in the sand over the last few days, saying unequivocally that we will be leaving the European Union on or before the 31st October, deal or no deal. Even this is of course a moot point as, if the EU and the UK cannot thrash out an agreement, it may be that Parliament blocks Boris from taking the country out on a no deal basis, which would in all probability lead to a General Election.
Brexit Printed Leaflets
But it appears that the Conservative Party are going ahead for now and this is likely to result in a mammoth print job for one lucky company as they will be looking to send out a leaflet giving details on everything that the 27 million+ households need to know before the 31st October deadline to prepare the country for any eventuality. The leaflet is likely to come out in some sort of stitched brochure format.
Similarly there was a leaflet sent out to every home before the 2106 referendum on leaving or staying in the EU, which was entitled "Why The Government Believes That Voting To Remain In The EU Is The Best Decision For The UK."
Run A Direct Mail Campaign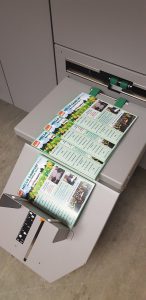 The interesting thing to note from a print point of view is it does show that the powers that be think that the best way to grab the attention of the populace is to send them a printed leaflet or brochure, and of course they are right! Print is still probably the best way to get in contact with people and the same applies to businesses too. So if you have a business and you are pondering over whether to run a direct mail campaign we would say go for it! Get in touch with us for a quote for leaflets/brochures/catalogues on our Get A Quote page.