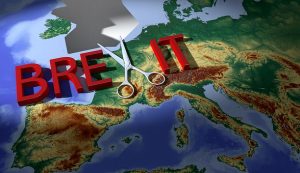 Now you may have noticed there has been a little bit of talk in the media about this thing called Brexit?!
Brexit has polarised the country between Leavers and Remainers, in fact it has polarised the political parties with both the Tories and Labour in danger of tearing themselves apart over the issue.
The Government and especially Prime Minister Theresa May have seemingly devoted all their waking time to solving the problem of how to forge an agreement to leave the European Union that will get enough votes to go through parliament, so far to no avail. The problem with this is that everything else has come to a halt so many other issues of huge importance to the British people and the economy have been shunted to the sidelines.
Dangerous For Businesses To Stand Still
Unfortunately this also goes for many businesses up and down the nation. They are so concerned about Brexit, whether the country is going to leave the EU without a deal or not, that they have left their core business in suspension and they are treading water. This can be a very dangerous thing to do. If a business stops moving forward and growing it often means that other competitors will begin to pick off their clients and get ahead of the pack.
Forge Ahead With The Help Of Our Marketing Materials
The truth is that when there is economic uncertainty of any kind it is even more important to carry on marketing the business, promoting goods and services and encouraging new customers to get on board. This way businesses can ride the ups and downs of the economy and really forge ahead when things start to look a little rosier.
Which is where we like to think we can help. We can provide all the marketing materials a company will ever need, from wide format materials such as banners, posters, signs, vehicle wraps etc, to digital print materials including catalogues, brochures, mailers, leaflets, printed stationery and business cards etc.
Don`t let your business stagnate, carry on marketing and get in touch with us on 01254 297100 for any print you want to help with the promotion of your business.