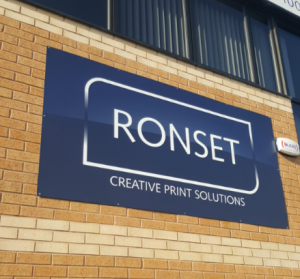 Hello and welcome to our blog here at Ronset Printers, today we thought we would look at how as a printer we can carry on growing and improving our services over the coming years. Ronset Printers was born over 50 years ago so we as a company have certainly stood the test of time and we have shown that we can adapt and change to any new circumstances that crop up.
Reasons Our Printers Is Still Going Strong
We believe there are a few reasons why we are going strong after all these years. One reason, and perhaps the most important reason, is that we have always put our clients to the forefront of our thoughts, always looking at ways to improve our printing services along with our customer service. We class our clients as friends and we are delighted that so many clients have used our printing services for many, many years and continue to do so.
Another reason is that we stay abreast of the new technology, making sure that we keep investing in new technology and equipment, as well as ensuring we can use the very latest printing techniques to improve the quality of our services. And we also invest in our staff, ensuring they are well trained and versed in using all the equipment and giving them the knowledge and expertise to produce great quality work each and every time.
Anticipating Long Term Changes In The Market
In a recent article in Print Week BPIF chief executive Charles Jarrold said that `businesses must not only focus closely on the day-to-day running of the business, but also take the time to understand and anticipate broader long-term changes in markets and technology. "That means gathering as much information as possible, spending time out of the business, meeting suppliers, customers, and reading the trade press to understand the current and likely future environment as much as possible."
And in the same article Philippa Dempster, a commercial and disputes partner at Freeths, `believes that "the ever increasing use of digital media in preference to print" is a risk. "However," she adds, "while the latest research shows that people still like tactile products and print will always have a role, innovation is very important to stay current and many customers still value a more personal service." `
There are many aspects to consider when running a successful printing business, or any other business for that matter, but we believe that at Ronset we are well placed to enjoy a successful future.