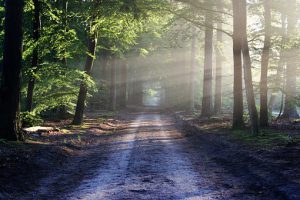 The excellent paper advocacy group Two Sides have produced a very interesting new edition of their Myths & Facts booklet, in fact their 10th Edition of this particular booklet, which helps to dispel some of the unhelpful myths around the paper and printing industry.
People Have A Skewed View Of The Print Industry
These sort of reports are much needed as many people have a very skewed view of the print industry and its relationship with the eco-system. It is an A5 booklet which is packed with up to date facts and figures which need to be shared, which is exactly why we are mentioning them in this blog today!

Here is a paragraph or so from an article in PrintWeek about the Two Sides Myths & Facts booklet:
"The topics covered within the booklet include the facts behind forestry, recycling and emissions as well as consumer choice around printed communications.
"Myths debunked in the publication, meanwhile, include 'European forests are shrinking', 'Paper is bad for the environment', 'Only recycled paper should be used', 'Paper production is a major cause of global greenhouse gas emissions' and 'Electronic communication is better for the environment than paper-based communication'.
Europe A World Leader In Paper Recycling
"Key facts highlighted include "Europe is a world leader in paper recycling – 72.3% of paper is recycled", "42% of the EU-28 is covered by wooded areas making it one of the most forest-rich regions in the world" and "72% of consumers surveyed worldwide prefer to read the printed version of books"."
Myths & Facts Link
If you want to check out all the various Myths & Facts that Two Sides have laid out you can do so by going to the following link at Two Sides Myths & Facts.
Meanwhile if you need any printing materials for your business or organisation, from small digital print like business cards or stickers, to wide format print like banners or large signs, get in touch with Ronset by giving our office a call on 01254 297100.