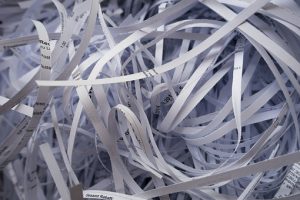 A new survey by Two Sides has shown the need to promote the fact that printing is a great deal more environmentally friendly than the majority of the public think it is. This is something that we at Ronset are particularly keen to promote and so when we read an article about this very subject in Print Week we thought we should share the details with you.
The Forests & Paper Recycling
Here is what the survey came back with as relayed in the article by Richard Stuart-Turner this week:
`6,000 consumers from across the continent (Austria, France, Germany, Italy, Finland, Norway, Sweden and the UK) were surveyed by independent research company Toluna on their environmental concerns and preferences relating to paper.
The findings showed that 60% of consumers believed European forests are shrinking – when in fact over a 10-year period they have been growing by an equivalent of 1,500 football pitches every day, according to Two Sides.
Meanwhile, only a fifth of those surveyed believed the paper recycling rate in Europe exceeds 60%, whereas the true figure is reportedly over 72%, while 53% believed that paper production uses an excessive amount of water, while 93% of water is reportedly returned to the environment after treatment.
And while 75% of those surveyed believed it is important to use paper products from sustainably-managed forests, only 34% said they pay attention to forestry certification labels when coming to purchase paper products.`
Love Paper Campaign
Talking about why there are such misconceptions Two Sides country manager Greg Selfe said:
"The forestry misconceptions and the misunderstanding of the recycling rate of paper in the UK and in Europe have always been at the core of the Two Sides campaign.
"Our 'Love Paper' campaign focuses specifically on those messages and that has reached tens of millions of consumers throughout Europe, which we'd like to think has been a contributing factor in improvements in understanding.
"We conduct similar surveys every couple of years and the trends do show an increase in understanding and perception of these topics, but there is clearly still a lot of work to do.
"But while there is an aspect of the industry needing to do more, and perhaps even Two Sides ourselves doing more to reach consumers, as we have increasingly been doing, I think that a lot of this is still coming from service providers, banks and other big bodies that continue to put out messages such as 'go online to help save a tree', 'go green, go paperless' or 'by using paper you are destroying forests'."
Environmentally Friendly Inks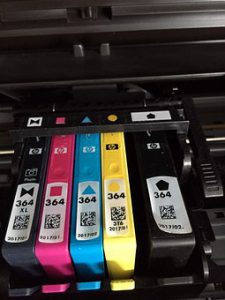 Also here at Ronset we can print on a Hewlett Packard Latex 360 Reel Fed machine, and this uses environmentally safe inks called Green Guard Inks, so we can produce printed items safe for schools, nurseries and hospitals etc with no danger from any nasty toxins. And we recycle as much of our paper as we possibly can. So if you want an environmentally aware print service that can provide non toxic printing materials get in touch with us at the earliest opportunity on 01254 297100.