Earlier this week PrintWeek held their annual award night, celebrating the brightest and the best within the print industry. The 2017 PrintWeek Awards was held at Grosvenor House in London where Buxton Press deservedly scooped up the main prize, the Company of the Year award.
Embracing The Latest Printing Technology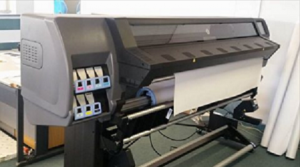 Buxton Press are a great example of how to survive and also thrive, not just in the printing industry but any industry. They have moved with the times and embraced the latest technology, investing in both equipment and people. Buxton Press employs 135 people and so they have built up their company into a quite large concern, growing their business successfully, and they have now been rewarded with this prestigious award from PrintWeek.
Trainee Of The Year
It is also good to see an apprentice be rewarded on the night, as Ryan Samways, a reprographics apprentice for Amberley Adhesive Labels, was named Trainee of the Year. At Ronset we very much support the use of apprentices, believing that it is a great way for young people to learn new skills whilst earning some money at the same time.
Ryan was delighted with his award, and he is quoted in the PrintWeek website as saying:
"I had no knowledge of print at all before I started; I was initially interested in the creative aspect, that drew my attention to the sector. But now I like to see how complex the processes can get and understand the technical aspects.
"Amberley has given me all the support I needed; I've never felt more welcome."
PrintWeek Awards A Great Showcase
The PrintWeek awards are a great annual showcase for the industry and helps to put the spotlight on printing and all the great work that is being done within the sector. The event also helps to raise money for The Printing Charity, a very worthwhile cause, and this year there was more than £5,500 raised.
Let us see if Ronset can be among the winners next year! In the meantime, if you have any printing requirements we can provide a range of printing materials for you, from wide format print such as banners and boards, to digital printed materials such as flyers and business cards. For a no obligation quote please fill in the form on the website or give our offices a call here in Blackburn on 01254 297100.