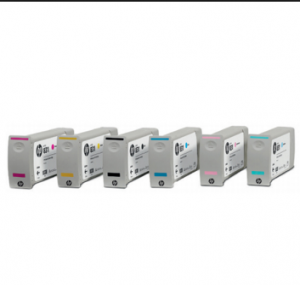 Following on from our article of last week about our green printing services we thought we could give you more details on the health and environmental advantages of using HP Latex Inks. They are so much better for the environment compared to any eco-solvent, solvent or UV-curable inks, so they are safer in the work zone, at the point of display and when it comes to recycling them.
High Quality, Odourless, Low Maintenance Print
HP Latex Inks provide outdoor durability and versatility across all common media types used in sign and display applications together with high quality, odourless prints, low maintenance and the reduced environmental impact of water-based inks.
The water based formulation of these latex inks provides healthier print production without it compromising the performance. It offers a healthier solution that better meets the health and environmental objectives of both print service providers like us and our customers.
Non-Flammable, Non-Combustible & Nickel-Free
With HP Latex Inks no special ventilation is required, they have no hazard warning labels and contain no hazardous air pollutants. They are non-flammable, non-combustible and are nickel-free. This means that with these inks we can provide odourless prints for indoor display in sensitive environments such as schools, nurseries, hospitals, medical centres etc etc. The inks have qualified for certifications that demonstrate they meet some of the world`s most rigorous and comprehensive standards for low chemical emissions into indoor air.
Fully Recyclable Inks
The more used products we can recycle the better of course and we are delighted that these inks, including the cartridges, the printheads and maintenance supplies can all be recycled.
So in summary, compared to other leading inkjet ink technologies used in commercial large format print production, water based HP Latex Inks offer a healthier solution from the printers to the customer`s point of display and the recycling of consumables.
If you would like to take advantage of our green printing services please give us a call at our offices on 01254 297100.