This years Print Show at the Telford International Centre is the biggest ever with more exhibitors and people expected to attend than any time previously. The Print Show started yesterday, Wed 11th October, and is on for a period of 3 days where there will be over 130 exhibitors in attendance.
Exhibitors include some of the big hitters of the printing industry such as Konica Minolta, Epson/Colourbyte, Morgana Systems, HP, Canon, OKI, Duplo, EFI and many more.
Find Out About The Latest Printing Technology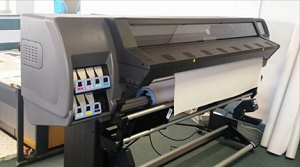 If you have never been to The Print Show and you have an interest in the printing industry then it is well worth attending to find out about the latest technology for printing and to make contact with other people and companies who you may be able to do business with in the not too distant future.
The blurb on the Official Website says that `The Print Show not only gives you the chance to see the latest print production technology from digital and litho presses, through finishing systems, to software and trade services. It offers a high value day for your business and a comprehensive educational programme.`
And it also says about the latest technology for the industry: `One of the key strengths of The Print Show is that it is a live showcase of a wide variety of both print and finishing technology that is well established and evolves year on year, but also a swathe of never before seen equipment, products and services. Many visitors to the show often find answers to key problems and challenges facing their business that they never knew existed.`
Print Is A Fast Paced, Exciting Industry
The great thing about the print industry is that there is such a rapid change in technology, products and techniques that, although this can prove demanding also makes the industry one of the most exciting and varied areas to work in. You certainly need to be on your toes to keep ahead of the game and your competitors, which is something that Ronset always aspire to do.
We provide a wide range of printed materials for our clients from digital print to wide format print and we can print on varied materials in all shapes, sizes and colours. For more information on our services please give our offices in Blackburn, Lancashire a call on 01254 297100.