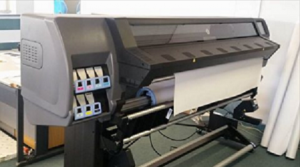 We are very lucky here in Blackburn that we still have a local newspaper that is going strong, namely the Lancashire Telegraph, which is widely read both through its printed version and online. This is not so in many of the towns and cities in the UK where the local paper has gone to the wall in the last decade or so.
Bad News For The Printing Industry
There are obvious reasons for this. A great percentage of the population, particularly the younger generation, read about the news online, and there are so many platforms from where you can find information that it has led to the sad decline of the local paper. This is bad news for the printing industry of course as it leads to there being fewer jobs available in the sector.
As Steph McGovern from the BBC Breakfast Show said in a recent article in Print Monthly : "The newspaper industry has been in decline and in particular for local newspapers as we are not buying as many of them as before. Since 2005, 200 local papers have closed, so there is concern about what is filling that gap as people still want local news, but the Government has launched a review to see whether it is the cause of fake news."
"The Coventry Evening Telegraph at its peak sold 130,000 copies a day and employed 600 staff. But it is different now. Back in 2007 around £3bn was coming into local papers with adverts but by last year it was under £700m."
Local Newspapers Give People A Voice & A Platform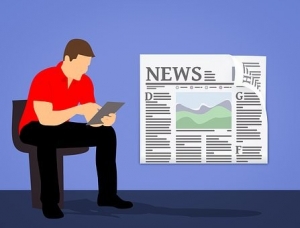 There is no doubt that a local paper gives the community a voice and a platform both to air their grievances and concerns, and to read about local issues which affect them directly. A good local paper can cut through the fake news and get to the heart of the issue, addressing peoples concerns and asking questions of local councils and bodies which would otherwise not be asked.
The article in Print Monthly brought up the example of the Grenfell Tower tragedy and wrote: `An example of how fewer local newspapers can lead to a lack of daylight being cast on local Government was highlighted over the Grenfell Tower fire disaster last year. It was a classic case of local council meetings not being covered by the local press and councillors held to account.`
`The only local newspaper the Kensington and Chelsea Chronicle had closed in 2014 meaning no reporters had been to the council meetings that discussed the upkeep of the tower block. The area was covered by a single journalist working out of a hub newsroom based in Surrey. In the past, reporters would get—and in some areas still do—their stories from council meetings where members of the general public ask difficult questions, opening up potential scandals.`
Support Your Local Newspaper
I think we should support our local newspaper as much as possible, buy the printed copy and ensure that it will be available for future generations. The Lancashire Telegraph is a great example of a paper that addresses local concerns and does a great deal of good for the local community.