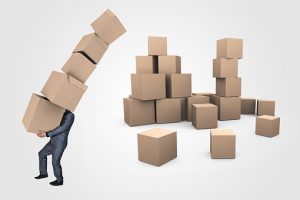 Have you heard of the unboxing trend that is doing the rounds on YouTube and other social media channels right now? This is where vloggers, many of them with millions of subscribers to their channels, unbox a new item on video, and share the content and the products inside with their subscribers.
This phenomenon is incredibly popular and seems no signs of waning, but what we as printers are interested in is the fact that any brand that finds their package on one of these vloggers channels has a real opportunity to cash in and promote their brand. And yet a great deal of the boxes/packages sent out by brands are sent in old fashioned plain packaging with their details and brand nowhere to be seen.
A recent article in Print Week has pointed out that: "Macfarlane Packaging has been carrying out its own research on unboxing for the past three years. Collecting more than 200 survey responses concerning different online retailers, its most recent study found that 31% of items had no branding on the pack, inside or outside, 29% did not reflect the value of the brand and 29% were not a good fit for the product."
And speaking on this subject, Macfarlane Packaging marketing director Laurel Granville was quoted in the article as saying: "
"It's about making sure that the pack carries the value of the brand. How can a high-end retailer replicate a very nice store experience, where you might leave with a beautiful rope handle bag, online? It could be about looking at different finishes.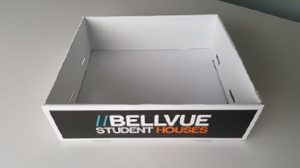 "The other thing that's becoming more important is engaging with customers through packaging. A lot of retailers are now encouraging their customers to order through apps. So when the package arrives, there might be some kind of augmented reality, maybe through a marking, to communicate further with their customer. Packaging represents an opportunity to further engage using new technologies that exist today."
So if you want your brand splashed all over the packaging you send out to customers why not get in touch with us here at Ronset Printers, as we can print your brand information on a variety of materials to ensure your business gets noticed. It could just be a game-changer for you.