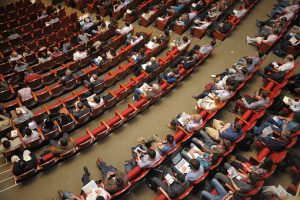 The Visual Media Conference of 2019 was held at the Rose Bowl in Leeds last month. This conference is a chance for delegates to look at the latest trends, technological advances and developments in creative digital marketing, including print. And what is very encouraging is that many of the speakers were very effusive about the continuing importance of print in the digital age and how it can be integrated with digital technologies.
Print Is Far From Dead But It Is Evolving
Here is an excerpt from an article in Print Week looking back at the event and how print was woven through it:
"This was demonstrated in the day's first session, from ProCo chief executive Jon Bailey and HP Indigo UK marketing manager Andy Pike.
The pair encouraged every audience member to scan a QR code on a printed pack with their smartphone in order to be taken online to take part in a live quiz that was packed full of stats to back up print's ongoing relevance in a digital age.
"Technology has completely changed the landscape of communication. Print was the number one medium of communication, but it's no longer seen as that. But print isn't dead, it's evolving," said Pike.
Print Is Given Proper Respect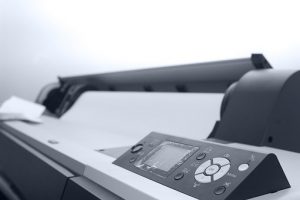 Robert McClements, president of CDI, the special interest group of the BPIF that curated the event, said that while the organisers "don't deliberately set out to focus on print", they make sure that it is "given its proper respect and serious place in the range of channels which are available". 
"I curate the event by looking at what is the best and most effective way of marketing communications, but print has a big part to play in it and we make sure that that is recognised," he said."
Important Event In The Business Calendar
The conference is becoming an important event in the business calendar and it is excellent news that it is based here in the north of England. The talks also focused on the thorny issue of sustainability and how to develop and encourage more and more recycling of materials.
It is good to see that so many creative people and organisations still see the huge potential of print for the future. Long may it continue.