Ronset have recently become a member of Lancashare (and whoever thought of that name is some kind of marketing genius in my eyes!) and we believe that this move will help us further grow our business and give us the platform we need moving forward.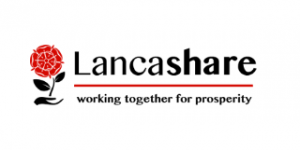 Lancashare Supporting Economic Prosperity
For those of you who have never heard of this fast growing company let us fill you in with some details. Lancashare provides a platform for Lancashire businesses to share and support economic prosperity in the County. We are really pleased to have signed up as a member with them as they help to bring businesses in Lancashire together to cooperate and help each other thrive. Membership is growing fast and the more members they have the better and further reaching their service will be to the local business community.
Funding, Training & Advertising
Lancashare can help businesses in a number of key areas including:
Getting access to the latest funding opportunities in the region.
Advertising products and services in their business directory which is seen by hundreds of businesses.
Registering to receive tenders to help grow your business further.
Advertising for new staff on their jobs platform.
Checking out the wide number of training providers that can be found there.
Finding out about the latest corporate events in Lancashire along with local business awards and training workshops etc.
 They bring together all the above under one roof and a whole lot more so they are well worth checking out if you are looking to grow your business. You can find out more on Lancashare by visiting their website at the following link:
Lancashare
Display Stands For Trade Show Events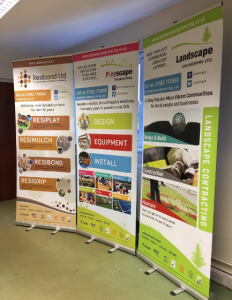 Moving on from our partnership with Lancashare we would like to mention our supply of display stands and print for them. As this is a very busy time of the year for trading shows and events, if you haven`t got any display stands sorted out for yourself yet we can provide some excellent stands and of course print all your materials for you including banners, posters, brochures, flyers and business cards etc.
We have a number of different stands available to suit your requirements so please give us a call for more info on 01254 297100.
 That is all from our blog today, don`t forget you can also get a quote from us for any printing materials you require by filling in the form on our
Get A Quote
 page here on our website.