Today we wanted to share with you some excellent tips on Five Tips To Better Promote Your Business With Print Marketing Materials. We came across this exceptional article by Vladimir Gendelman on the Forbes website.
As he rightly points out in the article print marketing can be considered more important than digital marketing in certain instances as not everyone is connected to the internet 24/7 so print materials are most often their first introduction to a business. Below are the 5 tips he shares with the readers that will help businesses stand out with their print marketing materials:
1. Take shape.
Many people almost always use standard shapes and sizes when it comes to print marketing materials. Instead, consider creating a piece in a unique shape or size to stand out. For example, a round business card will be easy to pick out among a stack of rectangle pieces. You could also use a shape that reminds recipients of your business, such as a camera-shaped business card for a photographer.
If you don't want to change the entire shape of the product, you can use die-cuts to alter various elements.
2. Use bold images.
A powerful image can make or break a design. Stock images are money-savers, but it's important to choose images that make a statement. Select images to which people can relate, or show the benefits of your product or service. This will leave a larger impression on your audience instead of pictures of your product on a pretty landscape.
3. Connect to digital.
Just because it's print marketing material doesn't mean you can't add a digital element. In addition to your website URL, consider using a QR code that will send recipients directly to your website, provide them with a digital coupon or unlock some other special deal. The key is making sure your print design is compelling enough that customers want to see more.
Another option for combining print and digital is using a video folder. With a video folder, screens are placed on the cover or inside the folder. Not only does this merge both types of marketing, but it also allows customers to better interact with the brand. This is also great when you have a lot of information that might not fit in your folder. For example, a real estate agent could provide virtual tours of properties with the video and include other info inside the folder, such as tax information and blueprints.
4. Add texture.
There are two ways to add texture to your design — physically and visually. Embossing and debossing are great ways to do that. Embossing uses pressure to raise elements of the stock for a three-dimensional effect, while debossing is the opposite and uses pressure to depress elements of the stock. Both provide a textured element that recipients can see and feel.
A more cost-effective way to add texture is visually. You can use various colors or shades to make it look like your product has a wooden, leather or marble texture.
5. Shine on.
Build on adding texture by using a coating. It will not only change how your piece feels but also give it some shine, depending on the coating you use. Gloss and semigloss coatings provide a luxurious luster, while a soft-touch coating feels like a smooth piece of velvet. You can cover the entire product or highlight specific elements, such as the company name or logo.
Coatings also can add protection to your product from water, fingerprints and tears. If you don't think your piece needs to shine, you can use a matte coating and still get the same protection.
You don't have to do all of these things to have great print marketing materials, but you can. Or, you can try one or two methods. At the end of the day, you know your audience the best and to what they will respond. The important thing is creating something you can be proud of and that will help grow your business.
Use Ronset For All Your Print Marketing Materials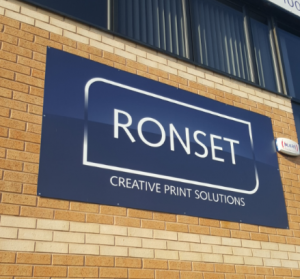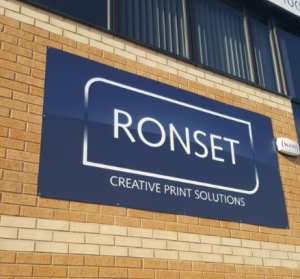 For all your printing materials we are here to provide the very best service for you. For a quote for any print work required please phone our offices on 01254 297100 or you can fill in the form at Get A Quote.