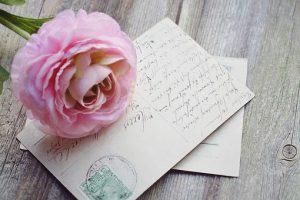 Today in our blog we would like to celebrate the humble postcard as it reaches its 150th year, a noticeable achievement in an ever changing and fast paced world. The postcard has had an impact on a worldwide but probably no more so than the United Kingdom who have really embraced this unique print medium. The seaside postcard is of course a tradition as old as fish and chips wrapped up in newspaper.
A Revival In Popularity Of The Postcard
Mark Street, head of campaigns at the Royal Mail, is quoted in the latest edition of Print Monthly as saying about the postcard:
"Despite millions being sent on a yearly basis, our research sees the postcard voted the most likely item or pastime to see a revival in popularity in years to come, alongside the likes of fountain pens, calligraphy and love letters.
"Six in ten people would like to see more postcards being sent and received, and seven in ten Brits would prefer to receive a postcard from a holidaying friend or family member over a social media message. When asked why this is the case, respondents overwhelmingly said that it makes them feel special and cited their sentimental appeal."
More Personal & From The Heart
And Neil Lovell, chief executive of the Printing Charity, is quoted in the same article as saying:
"If ever there was an example of the printing industry's ability to adapt to changing technology, it is the postcard. Originally a plain card with a printed stamp produced by the Post Office, it evolved into the picture postcard we know today.
"A postcard might seem outdated in today's always-on digital culture, but who doesn't love to receive a printed message sent from the heart? A postcard is tangible and shows the sender is thinking about you. It is a lasting memento that someone has taken the time to choose [a postcard], write a message, buy a stamp, and post."
"So, whether it is a traditional picture postcard sent from a post office of created by an app, the postcard still has a place because it is more personal than a text or email. After all, who is going to save a text saying, 'wish you were here'?"
Marketing Potential Of The Postcard
There is still great marketing potential in the sending of a postcard to homeowners or other businesses, so if you would be interested in creating a mailing campaign centering around the sending of postcards, get in touch with us at the earliest opportunity to discuss the design and printing of them, give our offices a call on 01254 297100.