If you are running your own business you know as well as we do that you have whole lot of plates to juggle to ensure that everything runs smoothly. You need to market and grow your business, deal with clients and wholesalers, order materials, employ and train staff, keep all the finances of the business in order, the list goes on and on.  Which is why being an entrepreneur and starting up your own business is not for everyone. You need to be made of pretty stern stuff to be successful in the business world.
Making Businesses Stand Out From The Crowd Through Print
You need all the help you can get when you are trying to make a success of yourself. So if you are not yet using our services for all of your printing materials it is maybe time for a rethink. We are here to make your business look the best it possibly can be and we have been doing just this for countless businesses for over 50 years now.
Wide Format & Digital Print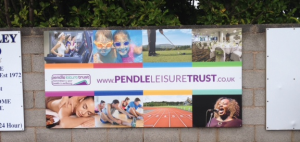 We can produce the whole range of printing materials, from wide format print like banners, large posters and signs etc, to the digital print such as flyers, brochures, catalogues, personalised stationery, business cards etc etc.
When you order printing materials from Ronset Printers you know you are going to get quality finished products that will make people sit up and pay attention. If you want to get ahead of your competitors you need to use every avenue to ensure people use your services and buy your products rather than someone else`s and using us to design and create all your print is a very good way to start this process.
Quote For Printing Materials
So to get that edge why not contact Ronset today and we can give you a no obligation quote for any printing you require, or if you just need some initial advice we would be only too glad to speak with you. Just give us a call on 01254 297100.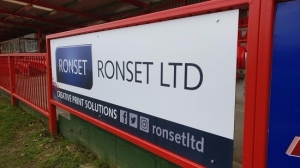 Ronset Businesses – Making Business Look Good For Over 50 Years