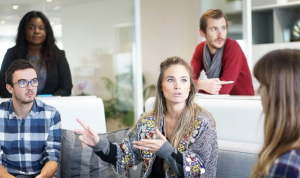 We are delighted to announce that we are sponsoring a brand new event, The Marketing Mix. This event is going to be held on the 28th of February at The Landmark, 1 School Lane, Burnley, BB11 1UF. This networking event will run from 7.30 am to approximately 9.30 am.
New Networking Event The Marketing Mix
If you are interested in this exiting new venture then please go to the East Lancs Chamber of Commerce website at this link: The Marketing Mix where you will be able to learn more and book online for the event.
Here are some more details about the event from the above website:
"The Marketing Mix was created following demand from the region's professional marketers and their need for a forum to meet, share best practice and invest in their careers through continuous learning.
"If your most recent professional learning was more than 18 months ago, then your knowledge is out of date." The Chartered Institute of Marketing (CIM).
Made possible by East Lancashire Chamber of Commerce in partnership with Blackburn Youth Zone, The Marketing Mix is a group for client and agency-based marketing professionals across East Lancashire to access support and education about the latest news, opportunity and statistics from the industry.
With planned appearances from LinkedIn, Facebook for Business and Google, as well as digital and print professionals and case studies from brands we've all heard of, it's set to be a game changer as we launch The Marketing Mix in 2020.
Members: Complimentary (included in your membership)
Non-members: £20 plus vat".
Sharing Knowledge & Good Practice
We love to get involved in sponsoring events such as these which help to bring businesses and professionals together, sharing knowledge and good practice and helping to build up the business community in East Lancashire. We have had strong links with both East Lancashire Chamber of Commerce and Blackburn Youth Zoe for many years and so are only too happy to be on board with The Marketing Mix.