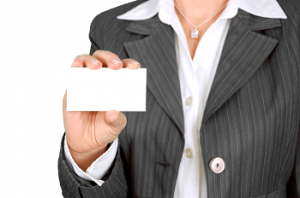 Today in our blog article we thought we would talk about the much maligned business card. There is a belief in some quarters that business cards have had their day in the sun and they are a little bit old hat, but nothing could be further from the truth. A business card can still pack a big marketing punch and there are not many better ways to ensure that someone you meet remembers you as well as giving them all your contact details.
Business Cards Give You That Personal Touch
The personal touch of passing on your business card to another person, whether it be someone in business or just a member of the public, is an essential element, you pass on your business card (maybe exchange business cards with the other person), shake their hand and it then gives you a real connection with them which could lead to a partnership or selling more goods or services.
You should always ensure you have all the contact details on your business card, which can include your name, company name, business address, email address, phone number, website address and social media accounts. The more ways you can give someone to connect with you the better. You can also put on your business USP, your company logo and your branding on your business card which can be a powerful combination.
When you give someone your business card they can then either put it in their wallet, as they are a perfect fit, or their bag, or when they get back to work they may keep it at their work station, either way your contact details will be close at hand for them which will make it far more likely that they will get back in touch with you.
So if you are someone who often goes out to meet clients or business partners, or you go to trade shows, conferences or other events, you certainly need to have your business card at hand at all times.
Extra Thick Business Cards
At Ronset we have produced a few million business cards over the years and can give you expert guidance on design and details on the card etc. We also can produce luxury, extra thick business cards if you require them. For more details or a quote for business cards, or any other printing materials, give us a call on 01254 297100 and we will be glad to assist you.