Due to the Coronavirus pandemic we are seeing huge changes in how we behave.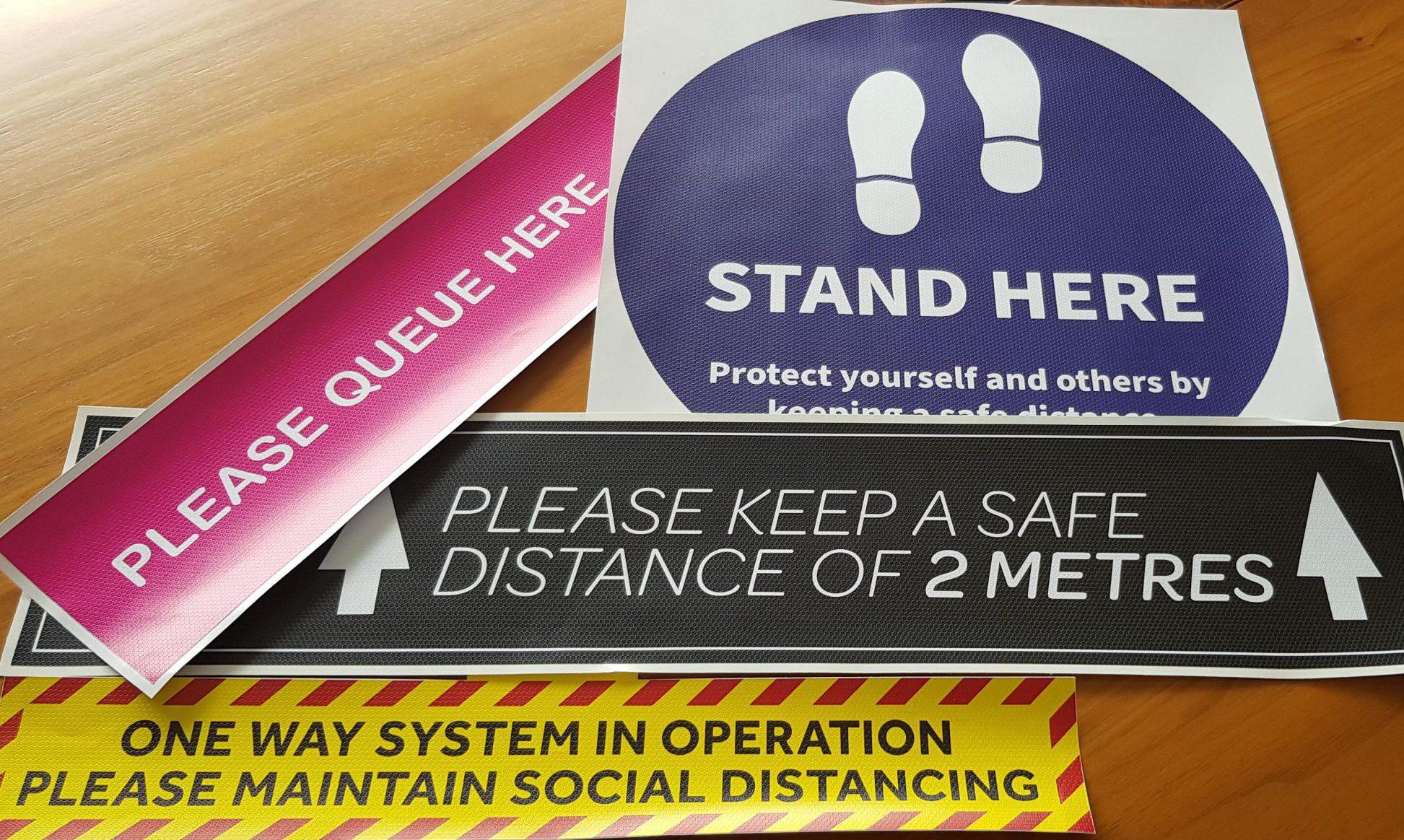 We have to follow rules made by the Government if we are to keep safe, social distancing is one main objective to beat this dreadful virus. With the re-opening of workplaces and next week the re-opening of retail, it is important that everybody is COVID-19 compliant.
We are very busy printing various products which help with these rules, from banner stands, posters and strut cards to window stickers and floor graphics.
Floor graphics are of particular concern and can pose a health & safety risk
Floor graphics are ideal for communicating the social distancing 2metre rule, for putting a one way system in place, to make people wait or for No Entry/Give Way signs. However, please do not just go out and buy any sticker!!
With them being on the floor they can be a slip hazard and cause injury. Our advice is to be sure the material has an anti-slip rating (or R rating) of at least R9.
The media we use here at Ronset has a certified anti-slip rating of R10/V;DIN51130 so you can be sure you are not only COVID-19 compliant but also achieving Health & Safety standards as well.
Should you need any further information about floor stickers or any of the other products we offer then please don't hesitate to get in touch, that's what we're here for.
Email sales@ronset.co.uk
Call 01254 297100
Visit our range