I hope you like the title of this article because if you do we are probably on the same wavelength. As today at Ronset we are blogging about the beauty of print and why it can add so much to your life whether from a commercial viewpoint or not.
You Say You Want A Revolution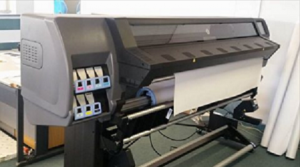 I have stolen the above from the opening line of a Beatles song but I am sure John wouldn`t have minded if he were still alive today. Print at its inception was a truly revolutionary medium. It began to connect people in different villages, towns and cities through the written word, information, knowledge and ideas were passed around and this led to huge changes in the way we all lived and worked.
How much poorer would our life be without books, magazines and newspapers? From Charles Dickens to Evelyn Waugh, from the Beano to Private Eye, and from the Guardian to the Lancashire Telegraph we get so much of our information, outlook and ideas on life. Writing and the creation of print are both truly creative processes.
The Beauty Of Print Can Grow A Business
As well as being a creative process print gives businesses a way to promote their business that no other can. Of course we are now in the digital age where a great deal of promotion and marketing are done online through websites, social media and online forums etc, but print is still very much an essential element to use.
Print will always be appealing to human beings, it gives us a visual feast and can impact on the brain like no other medium, whether it be through a particularly arresting slogan or an eye-catching image.
We can use print in so many ways. Large banners and posters can deliver short, sharp calls to action to people, flyers and leaflets can get the message across succinctly, and if you want to deliver people more comprehensive information then brochures and catalogues are the perfect vehicle for this.
New Printing Equipment & Technology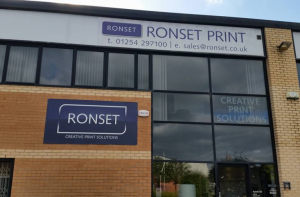 More than ever today we have the printing technology to deliver really stunning artwork, and we can print on all manner of materials with all sorts of shapes, sizes and colours. At Ronset we have continually pushed the boundaries and invested in new equipment and technology so that we can deliver the very best print finishes for our clients.
If you would like more information on our services or if you would like a quote you can fill in the form on the website or just give us a call on 01254 297100.