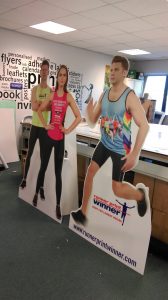 Here are some reasons why print marketing works so well and why it has done for many, many years well before the digital age. We have been reading a few articles on print marketing recently and thought we would share a few snippets from the odd one with you, so here goes:
Print Marketing Preferred By Majority Of Consumers
In an article on the Campaign Drive website they pointed out that: "print marketing still works when you want to get new customers in the door at a local store, but what can that teach the rest of us? With the right strategy in place, print marketing can actually attract even greater audiences than digital platforms. In fact, 92 percent of shoppers say they prefer print marketing when making a purchasing decision.
""With digital marketing, whether it's an email, a tweet or a paid advert, a customer will consume the message and then instantly carry on with their online journey,"
"However, print offers longevity. If you hand someone a flyer or a leaflet, they can take it away and read it at their own leisure, and then easily read it again."
Print Is Infinitely Adaptable
On the website at Print Strategy they came to the conclusion that: "Print marketing is one of the oldest forms of marketing and its longevity is down to the fact that it is still one the most effective forms of marketing around. Despite the rise of digital marketing, or perhaps because of its rise, marketing printing in all its forms is having a heyday – from catalogues, brochures and leaflets, to direct mail, postcards and point of sale materials.
"—print marketing remains such an effective tool, because it encompasses a huge array of custom printed marketing materials that are almost infinitely adaptable depending on the product and the target market".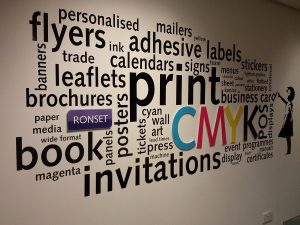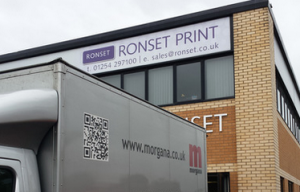 Grabbing Attention With That Personal Touch
And an article at DS Creative reminds us of how print marketing gives that personal touch to people and grabs their attention: "Customers love to feel special and valued by companies. There's something about print marketing and in particular, direct mail or a letter, that just feels that bit more personal than other types of marketing. A few weeks ago, I received special offers and vouchers from Tesco in the post. Every day, I receive emails with similar discounts but there was something about receiving these vouchers in the post that made me feel a bit more valued. And when you make a customer feel more valued, you can expect to gain customer loyalty and retention.
"Printed materials can really grab people's attention. With print marketing, there is a lot of opportunity for great design that will look attract people to your material. As well as this, I don't know about you but I have definitely noticed a decrease in the amount of print marketing that comes to my house or that I see in general. Due to this, I pay a lot more attention to print marketing than other types of marketing. For example, when I am handed print marketing, such as leaflets or brochures, I always have a good read of it. Compare this to email though and I don't always look at each and every promotional material that comes my way. Print marketing is attractive and different which can mean customers engage with it more than they would with other marketing."
For All Your Print Marketing Materials Contact Ronset
We can provide all the print marketing materials you will ever need. For all your print contact Ronset Printers on 01254 297100 at the earliest opportunity.